StarSource Management Services
Your partner for laundry and uniform services.
StarSource Management Services, Inc., is a a service management company speciaizing in the development and distribution of innovative antimicrobial product technologies, infection detection/identification systems, and laundry and uniform services. We are a Tier 1 level minority owned business process management company established in 1997 to meet the laundry/uniform service outsourcing requirements of large organizations. The company is headquarted in Detroit, MI. Customers include General Motors, Ford Motor, Nexteer Automotive, Carestream Healthcare and Kaiser Permanente.
Value added performance is delivered based on Best Practices for quality, service and cost reduction that were developed in the automotive industry and the value of the diversity spend requirements.
StarSource develops strategic market alliances with key manufacturers and suppliers of diagnostic equipment, laundry service suppliers, and facility services managers.
Learning more about our Laundry & Uniform Services?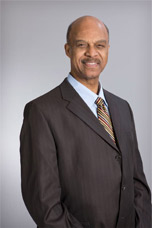 "The Supplier Diversity Program is a vital internal advocate for emerging and existing diverse suppliers."
StarSource Management Services has worked with GM in business process management and service delivery of laundry and uniform services since 1997. This African American minority-owned venture with Aramark Uniform Services utilizes technology and defined business process to create a more efficient uniform service for GM's Vehicle Operations, Powertrain, MFD and CCA (SPO) divisions. The results have been an impressive $9 million in cost savings, and service quality improvements.