Laundry & Uniform Services
Your partner for all of your Laundry and Uniform needs.
About Our Laundry & Uniform Services
StarSource Management Services, Inc. is a Tier 1 level commodity management company established to provide laundry, uniform and wearable's management services to automotive suppliers. Value Added performance is delivered based on "Best Practices" developed in the automotive industry.
Our Tier 1 customer benefits by receiving quality service, cost savings and Tier 2 minority content credit toward the OEM diversity requirements.
StarSource has a strategic service partnership alliance with ARAMARK Corporation, the global leader in managed services. This alliance enables the capability of the ARAMARK organization to be competitively and efficiently delivered to the customer as a Tier 1 MBE program.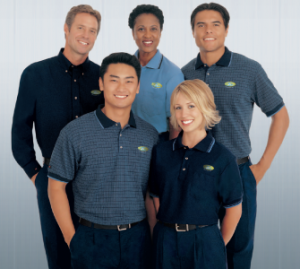 CONTACT US TODAY TO FIND OUT WHAT STARSOURCE CAN DO FOR YOUR COMPANY 248-987-6470
StarSource is a Business Process Management company specializing in managing laundry and linen Services. The business model uses Business Process Management and proprietary value added e-billing platforms to deliver customer strategic objectives. Our "Laundry BPM System" enables our customers to control the cost drivers inherent within the laundry & linen commodity. The StarSource business model improves return on investment allowing customers to redirect resources and energy on core business needs.
Our proprietary "Laundry BPM System" is capable of managing order to invoice payment processes between vendors, suppliers, customers and stakeholders. The model enables our customers to gain operating control over transactional activities. A measurable customer benefit is the real time tracking and reporting of linen and laundry processes. This tracking leverages our customer's control of those processes that affect both projected and real costs.
"Our mission is to deliver a Customer Driven quality system that produces cost Savings through services integration."
Melvin Brown
President & CEO
StarSource Management Services