Healthcare Management
Your partner for medical linen management services and specialized facility cleaning services.
About Our Healthcare Management
Starsource Management Services, Inc. has entered the Healthcare Industry, providing medical linen management services and specialized facility cleaning services. Our Diamond Cleaning System is a collaboration of services between facility services, uniform services and Starsource Management Services. The partnership was formed to provide hospitals with an outsourced solution for reducing healthcare associated infections in the patient environment.
Our 5 Star Linen Management System utilizes business process management to affect performance resulting in defined business objective accomplishment, improved financial return, and documented service level improvement while providing patients with comfortable medical linen.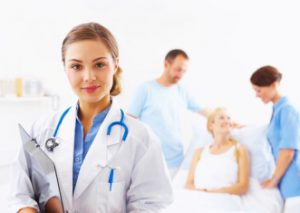 CONTACT US TODAY TO FIND OUT WHAT STARSOURCE CAN DO FOR YOUR COMPANY 248-987-6470
Today's healthcare issues call for more than off-the-shelf quick fixes or a technological silver bullet. You need advanced healthcare outsourcing solutions focusing on:
Financial performance
Operations improvement
Technology deployment
Ongoing support
Collaborative resource allocation
At Starsource, our experienced healthcare team understands industry needs and issues. They also have in-depth knowledge of healthcare outsourcing and software solutions. Count on them to help your organization improve performance and enhance care delivery.
Multiple tasks and processes are critical to your daily operations, yet they divert your valuable resources from core functions. Can you use a partner with outsourcing services experience and expertise to perform these tasks and free up your vital resources?
That's us. Your non-core processes are our core business. Let us help you manage non-strategic business processes. We'll deliver business value, competitive advantage and peace of mind.
Our integrated outsourcing solution delivers process innovation, continuous improvement, transformational technology and unrivaled expertise. Together, they help you achieve high-performance business outcomes.
Starsource HealthCare Management Services emphasizes cleaning products and technology. Some of our products include:
Microfiber mops
Microfiber wiping cloths
Our Approach – We help clients develop agreements that support hospital financial goals and create positive operational and financial opportunities for healthcare providers. We use our understanding of hospital business needs and medical linen and cleaning operations to develop well balanced and comprehensive HAI reduction plans. Our team members have strong backgrounds in business process management.